Partners and Associates
Auckland District Health Board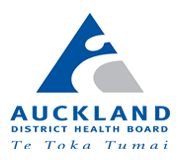 Auckland DHB was established under the New Zealand Public Health and Disability Act 2000 to:
Improve, promote, and protect the health of communities.

Integrate health services, especially primary and secondary care services.

Promote effective care or support of those in need of health services or disability support.
We are working to improve the efficiency and effectiveness of services, with primary care and our neighbouring DHBs in the northern region to ensure patients have the health services they need.
Auckland DHB has three major facilities: Auckland City Hospital, Starship Children's Hospital and Greenlane Clinical Centre. Auckland City Hospital is New Zealand's largest public hospital as well as the largest clinical research facility. There are approximately one million patient contacts each year, including hospital and outpatient service
Auckland University of Technology

Auckland University of Technology (AUT) is a university for the changing world, an increasingly powerful force for learning and discovery that promotes the wellbeing of people and their environments, and provides them with opportunities to expand and achieve their aspirations.
C
entre for Clinical Research and effective practice

The Centre for Clinical Research and effective practice (CCRep) was established in 2001 to administer commercial drug trials on behalf of Counties Manukau Health (CM Health). Effective 1 July 2015, CCRep was renamed as Middlemore Clinical Trials Trust, trading as Middlemore Clinical Trials. Our research role has changed over the years and we believe the previous name no longer reflected our identity. As a result, we have renamed ourselves to create a new identity and a renewed set of visions and values. We still remain committed to quality clinical research and dedicated and professional patient care. Middlemore Clinical Trials is an independent legal entity operating as a Charitable Trust. CM Health has representation on our Board of Trustees, but there is an independent Chairman and majority of independent Trustees. Middlemore Clinical Trials occupies premises on the Ground Floor of the Esme Green Building at Middlemore Hospital. Middlemore Clinical Trials signs Clinical Trial Agreements as the institution and assumes legal and financial risk; carries extensive public liability insurance cover and indemnifies CM Health
Counties Manukau DHB

Counties Manukau District Health Board (CMDHB) was established on 1 January 2001 under the provisions of the New Zealand Public Health & Disability Act 2000. CMDHB is responsible for the funding of health and disability services and for the provision of hospital and related services for the people of Counties Manukau (Manukau City, and Franklin and Papakura Districts) as set out in the DHB functions and objectives in the Act.
Hauora Tairawhiti

Hauora Tairāwhiti funds and provides health care services across the Tairāwhiti region. We are a health board previously known as Tairāwhiti District Health. To make it clear that we are all about the health and wellbeing of the people of Tairāwhiti, changes to the organisation were made on 1 September 2015.
Gisborne Hospital is one of the health services provided by Hauora Tairāwhiti
Hawke's Bay DHB

The Hawke's Bay health sector is moving forward, it is becoming more effective in improving health and health care and ensuring that its services are clinically and financially viable. Hawke's Bay DHB serves a population of 155,000 people It is one of 20 DHBs established in New Zealand in 2001by the New Zealand Public Health and Disability Act 2000.
The DHB's district lies on the east coast of the North Island of New Zealand and includes the populations of the following Territorial Local Authorities: Wairoa District, Hastings District, Napier City, Central Hawke's Bay District and Chatham Islands Territory.
Health Alliance

healthAlliance is a not-for-profit organisation established in July 2000 as a joint venture between Waitemata District Health Board and Counties Manukau Health (then Counties Manukau DHB) to provide key non-clinical business services for both DHBs. In March 2011, two further DHBs, Northland and Auckland joined, and collectively the four formed the Northern Region DHBs.
Supported by healthAlliance, we help our partner DHBs provide health services to 36% of New Zealanders from Pukekohe to Kaitaia. Beginning 1 July 2014, we'll be providing procurement services nationally to all 20 district health boards to generate even more savings for the health sector. We have over 600 employees who work in eight locations across Auckland and Northland who provide support to approximately 26,500 DHB and health sector staff.
Hutt Valley DHB

Hutt Valley DHB is already acknowledged by the NZ health sector as an organisation that will try new things in order to make a difference. We will continue to do that and to be ever more innovative in order to improve the health of people in the Hutt Valley.
People at Hutt Valley DHB work with passion, energy and commitment: to each other, to our clients and the community. The trust of those we work with and those we work for is fundamental to achieving positive results. To be trusted we will be open, honest, respectful and act with integrity in everything we do.
Striving for excellence is a key Hutt Valley DHB value. We look for excellence in ourselves as individuals and collectively as an organisation. We expect it of the services we provide, the way we treat each other, the systems we put in place and the achievements we make.
Ko Awatea
Ko Awatea is the Centre for Health System Innovation and Improvement for the Counties Manukau District Health Board (CMDHB). It sits at the heart of the DHB's activities to improve value for money and to support the transformational change needed to keep pace with the demand for more and better health services managed within tight financial constraints.
Ko Awatea comprises a physical centre, the Ko Awatea Centre for Education and Innovation (a joint venture between CMDHB and AUT University, Manukau Institute of Technology, and the University of Auckland), the Health System Improvement Team, and three centres of excellence:
Centre for Workforce and Leadership Capability

Centre for Quality Improvement

Centre for Research, Knowledge and Information Management
Lakes DHB

About Lakes DHB Lakes District Health Board serves a population of just over 100,000 and covers 9,570 square kilometres. It stretches from Mourea in the north to Mangakino in the west down to Turangi in the south and across to Kaingaroa village in the east. The major centres of population are Rotorua and Taupo and the main smaller communities are Mangakino and Turangi. The DHB' boundaries take in the two main iwi groups of Te Arawa and Ngati Tuwharetoa.
Manukau Institute of Technology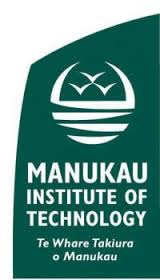 Manukau Institute of Technology is a leader in technical and vocational education, delivering a range of academic qualifications from certificate to degree level. Each year 20,000 students, including 1,000 international students,       choose to study with us.
Our Mission
To deliver vocationally focussed tertiary education, research and technology transfer that ensures Auckland's economy, graduates, employers and communities have the capability and skills to achieve their potential. Manukau Institute of Technology recognises that we have a special obligation to serve the people, communities and employers of Counties Manukau and that achieving significantly improved tertiary education outcomes in this sub region is critical to both our mission and to the future economic and social prosperity of the nation.
MidCentral DHB

MidCentral DHB has two provider units - MidCentral Health and Enable New Zealand. They also provide a range of local, regional and national services.
MidCentral DHB's district stretches across the North Island of New Zealand from the west to the east coast and is distinguished by the Tararua and Ruahine ranges that traverse the centre of the district.
MidCentral DHB's district comprises the following territorial local authority districts:
Horowhenua district,

Manawatu district,

Palmerston North city,

Tararua district,

The Otaki ward of the Kapiti coast district
Nelson Marlborough DHB

Nelson Marlborough Health:
 is the main funder and provider of health services in the Nelson, Tasman and Marlborough regions

promotes our population's health and wellbeing

serves nearly 145,000 people

employs more people than any other organisation in our region – about 2500 people

comprises two hospitals, two public health services and many community services.
Northland DHB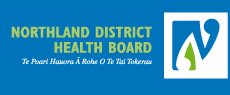 Northland DHB was established under the New Zealand Public Health and Disability Act (2000), is categorised as a Crown Agent under section 7 of the Crown Entities Act 2004.
Responsible for providing, or funding the provision of, health and disability services for the people of Northland, the district health board covers a large geographical area from Te Hana in the south to Cape Reinga in the north.
It serves a projected population for 2010 of 157,420 and employs around 2,553 staff.
Southern DHB

Southern District Health Board (Southern DHB) was formed on 1 May 2010 and was created as the result of the merger of Southland and Otago DHBs. Southern DHB is the Government-funded organisation responsible for most publicly funded primary health and hospital services in the Southland and Otago regions of New Zealand.
As a DHB, we are responsible for planning, funding and providing health and disability services to a population of over 304,268 located South of the Waitaki River. Our catchment area encompasses Invercargill City, Queenstown - Lakes District, Gore, rural Southland, Clutha, Central Otago, Maniototo, Waitaki District and Dunedin City.
Taranaki DHB

Taranaki DHB serves a population of 104,280 people, or 2.8% of New Zealand's population.
Our population is ageing. The proportion of people over the age of 64 is higher than the national average. The proportion of people between the ages of 15 to 39 is lower than the national average. A total of 21.8% of people are aged under 15 years in Taranaki. Forty-seven percent of the Māori population is under the age of 20.
Taranaki District Health Board is a Crown entity responsible for the provision and funding of health and disability services in the region. It is one of 21 district health boards established nationally on January 1, 2001.
University of Auckland

It is the largest and leading university in the country, and was ranked 82nd worldwide in the 2011 QS World University Rankings.
Established in 1883 as a constituent college of the University of New Zealand, the university is made up of eight faculties over six campuses, and has more than 40,000 students.
Waikato DHB

employs more than 6500 people.

covers a large geographical area in the upper central North Island of New Zealand, known as the Waikato. Its corporate office and tertiary hospital are  in Hamilton city.
plans, funds and provides hospital, health and disability services to the more than 391,770 people, either directly or by funding and contracting other providers.
includes a tertiary hospital, a secondary hospital, three rural hospitals and it also offers a wide range of community-based and health promotion services.
provides tertiary services (such as neurosurgery and other highly complex surgery, specialised medical procedures and specialist trauma services) to a Midland health region population of more than 846,600.
is one of 20 district health boards in New Zealand.
Wairarapa DHB

Set in the heart of the region, Wairarapa Hospital provides a full range of secondary medical, surgical and O&G services.
Wairarapa Hospital is a teaching hospital with links to the Wellington School of Medicine, the University of Otago Faculty of Medical and Health Sciences, and Bachelor of Nursing programmes through the UCOL campuses at Palmerston North and Masterton.
Wairarapa Hospital provides 24-hour acute/emergency services covering medical, surgical, obstetric, paediatric, assessment and rehabilitation for young and older adults, high dependency care and mental health. We are well supported by neighbouring hospitals in Wellington and Hutt Valley for tertiary services, as well as working closely with our neighbouring hospitals in Palmerston North.
Waitemata DHB & Awhina


Waitemata District Health Board (DHB) serves the largest DHB population in the country - more than 560,000 people. It is also the second fastest growing of New Zealand's 20 DHBs.
The Awhina Health Campus is designed to improve patient outcomes via better education, learning, research, innovation and workforce development across the Waitemata District Health Board.
Whanganui DHB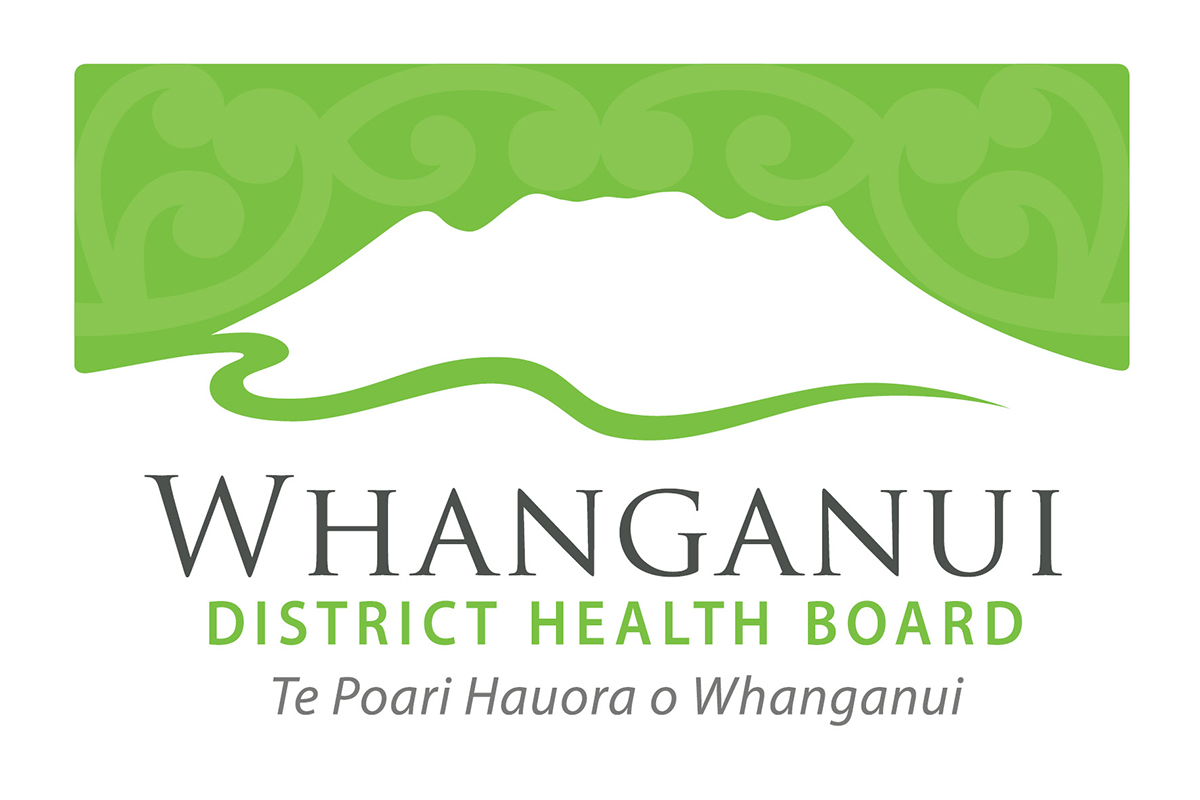 Whanganui District Health Board is responsible for "improving, promoting and protecting" the health of local residents and the communities in which they live.
Last modified: Tuesday, 20 December 2016, 2:40 PM